Dear Visitors,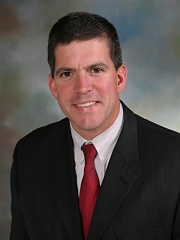 Thank you for stopping by deandepiero.com
In January of 2012, after completing two full terms as Mayor of Parma, Ohio, Dean DePiero took on a full-time role at McDonaldHopkins Law Firm in Downtown Cleveland. Dean had been "of counsel" at McDonald-Hopkins, specializing in business law and government advocacy since 2006. Dean takes on this new role after serving as Chief Executive of Ohio's seventh largest city since 2004, responsible for safety, public works and overall quality of life for more than 80,000 residents. He is credited for implementing far reaching reforms and policies for the City of Parma.
At McDonald Hopkins, Dean now specializes in government advocacy, government affairs and business law.
Dean remains committed to the city of Parma. In addition to serving on various boards and civic organizations throughout Parma and Northeast Ohio, Dean is proud to continue his annual Charity 5k Run and 2k Fun Walk in Parma. All proceeds from the race will go to the Parma Hospital Foundation and the Cleveland Courage Fund. The Cleveland Courage Fund benefits the recently discovered local kidnapping survivors Amanda Berry, Gina DeJesus and Michelle Knight. The race is scheduled for June 8, 2013.  More information and registration details on the race are available here.


Dean DePiero