Dear Visitors,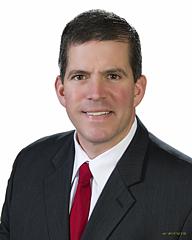 Thank you for visiting DeanDePiero.com.

Dean DePiero is a practicing Attorney in the State of Ohio with more than 22 years of experience. A Sole Practitioner and founder of Dean DePiero, Attorney and Counselor at Law and an Of Counsel Attorney with McDonald Hopkins, LPA, his practice includes a combination of representing private and public sector clients. His specialties include Municipal and Government Law, Real Estate, Criminal Law and Personal Injury, and Government Advocacy.

Dean's considerable Government experience as a former Ohio State Legislator and Democratic House Leader as well as Mayor of Parma, Ohio's Seventh Largest City, helps him serve clients who want to interact with Local Government. Dean also served as the President of the Ohio Municipal League, a Statewide Organization made up of Local elected officials.

Dean also currently serves as the Law Director of the City of Aurora and the Assistant Law Director of the City of Broadview Heights. In addition, Dean is a Certified Mayors Court Magistrate in Ohio and serves various local Municipalities in this capacity.

Throughout his career, Dean has been honored by a number of different organizations. Among them, Crain's Cleveland 40 Under 40's class of 2002 and Dean was honored as the Ohio Trial Lawyers Legislator of the Year in 2002. He was also honored by the Parma Area of Chamber of Commerce as a Pride Award Recipient.

Dean, a resident of Strongsville, has strong roots in Parma, Ohio where he served as a City Councilman, State Representative, and Mayor. He is committed to serving the community and is a past and active member of various boards and commissions in the area.

Dean is married to his wife, Kathleen, a former reporter for Fox 8 News in Cleveland. They have two children, Blake and Hadley, and a puppy named Scout.